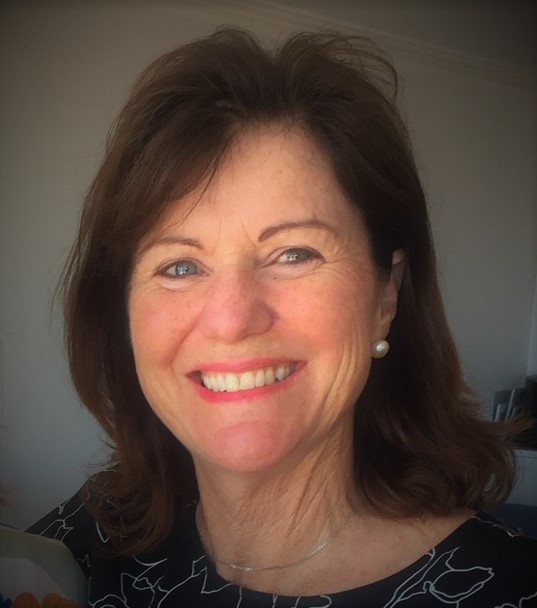 Jenny founded the Family Systems Institute alongside Jo Wright in 2004. In June 2021, Jenny steps down from her leadership role but continues as faculty and is committed to contributing to FSI events and mentoring emerging systems thinkers. She is a clinical member and supervisor for the Australian Association of Family Therapy. In 2018 she received the ANJFT award for distinguished contribution to family therapy in Australia.
Jenny Brown has been working in the field of child and family mental health and family therapy since the 1980s. She has consulted and trained professionals in the field for over 3 decades. Her PhD research was exploring parents' experience of their child's mental health treatment.
She is a writer and speaker on family systems and parenting matters. Amongst several publications, Jenny is the author of the book: 'Growing Yourself Up: How to bring your best to all of life's relationships" that brings Bowen Theory to a broad audience. She is co-editor of the book: Bowen Family Systems Theory in Christian Ministry, which reflects her interest in exploring her faith alongside Bowen theory concepts. More recently Jenny has developed parenting programs/resources for professionals and parents- the Parent Project, The Parent Hope Project in an effort to bring Bowen theory into child and family health.
Academic training
Her undergrad training was at the University of Sydney (Bachelor of Social Studies) (Awarded medical social work prize).
Her post-grad Training – Columbia University New York – Master of Science in Social Work. (Dean's award); PhD Dept of Social Science, University of New South Wales.
Additionally, Jenny has completed in-depth training in family systems at -Relationships Australia; The Family Studies Institute New York (Salvador Minuchin); The Family Institute of Westchester New York (with Betty Carter- where she was introduced to Bowen Theory in 1992-4); & the Tavistock and Portman Trust, London.
Publications
Book chapter, "Agents of Change: A Group of Women in a Shelter" in: Mutual aid groups, vulnerable populations, and the life cycle; Editors: Alex Gitterman,Lawrence Shulman. Columbia University Press, 1994.
"Bowen Family Systems Theory and Practice: Illustration and Critique"; Australian and New Zealand Journal of Family Therapy (ANZJFT) Vol.20 No.2 pp. 94-103. 1999.
"Going Home Again: A family of origin approach to individual therapy". Psychotherapy in Australia Vol.14 No.1 pp. 12-18. Nov 2007.
"We Don't Need Your Help, But Will You Please Fix Our Children?" Australian and New Zealand Journal of Family Therapy (ANZJFT) Vol.29 No.2 pp. 61-69. 2008.
"Is Bowen Theory still relevant in the Family Therapy field?: A discussion of common challenges and confusion about the usefulness of Murray Bowen's Family Systems Approach." Journal of the Counsellors and Psychotherapists Association of NSW Inc (CAPA) Quarterly Issue 3 pp. 11-17. 2008.
"Inviting each partner out of the fusion: Bowen Family Systems Theory and couple therapy." Co-authored with Joanne Wright. The CAPA Quarterly. pp. 17-20. Issue Two, 2010.
"Restless Bedfellows: Taking Bowen Theory into a Child-focused Adolescent Treatment Unit in Australia." Chapter in Bringing Systems Thinking to Life Expanding the Horizons for Bowen Family Systems Theory. Publisher: Routledge. Edited by Ona Cohn Bregman, and Charles White. 2010.
"Growing Yourself Up: How to bring your best to all of life's relationships". Book in press March 2012. Exisle Publishing.
Two therapists working "systemically" What are the similarities and differences?, Jenny Brown with comments from Laurie MacKinnon, Internal Paper
Bowen Family Systems Theory & Grief: thinking about variation in the grief response and recovery, Jenny Brown (appears as chapter in "Loss and recovery: responding to grief with the compassion of Christ and the skills of all Gods people." Ed. Wesley M, Mosaic press, 2012).
Collaborative Approaches to Family Systems Supervision: Differentiation of Self, Linda MacKay & Jenny Brown, Australian and New Zealand Journal of Family Therapy 2014, 34, 325–337.